The Linesville Pine Municipal Authority's (LPJMA)  Sewer plant services both the Linesville Borough and Pine Township in Crawford County, Pennsylvania 
THE MISSION
LPJMA Board and their employees are committed to produce the cleanest possible treated wastewater discharge into our States Largest manmade lake.  To provide the best possible service to our rate payers while continually planning, maintaining and upgrading our system to meet our future needs.  LPJMA is committed to all our future generations. 
____________________________________________________________________
Sewage Treatment Plant Location:
13609 Hartstown Rd Linesville, PA 16424
........................................................................
LPJMA business office and mailing address Location:
103 West Erie Street - Lower Lever
P.O. Box 382
Linesville, PA 16424
Phone/Fax 814-683-4146
Office hours are 8:00 am to 4:00 pm Monday thru Friday
_____________________________________________________________________________
After Hours Emergency number is 814-683-5688  / 24 hours a day.  Please leave a Message and someone will return your call.
______________________________________________________________________________
For Sewer Lateral Permits, inspections, rules and regulations, billing questions, etc., please contact the office during normal business hours.
General Email:  [email protected]
OFFICE:  Karen Mathers, Ofc. Manager / Recording Secretary 
 SEWER PLANT:  Dan Whalen, Plant Operator
BIG NEWS

LATERAL INSPECTIONS 
LPJMA Board members voted to implement a new standard to have all laterals connected to our system video tested, die tested, and/or smoke tested when the property is transferred or sold.  In the past few years there has been other Authority's in the State of Pennsylvania do the same standard because of high I&I (inflow & infiltration).  Since this standard has been used by LPJMA, we have found and corrected a large number of issues with the rate payers/ new customers help.  We are all a part in making the environment safe for our future.  This standard gives the seller and the buyer peace of mind knowing their sewer line has been tested / checked.  There is a $30.00 fee to the Linesville Pine Joint Municipal Authority for the initial inspection. However, the customer will be responsible for arranging and paying for the service of a reputable service lateral television camera operator capable of producing a clear record of a televised inspection of the customer's service lateral.  So Remember:   Whenever a property is for sale and/or transferred that is connected to the LPJMA Sewer system, the Lateral line must be video taped by a Lateral Inspector and then viewed by the Sewer Authority Representative to be sure there is no problem with the line.    Call the office @ 814-683-4146 for a list of Lateral Inspectors BEFORE YOU SELL!!
WATER SHUT OFF'S 
LPJMA has made an agreement with the Linesville Borough and the Linesville Water Authority to have a new tool in our box for collection.   LPJMA will  start this new Policy for the December, 2017 billings (Due January 31, 2018) and will be turning off water to the customers currently on Municipal water that are late or are not paying their monthly user fees.  This is a law in the State of Pennsylvania that allows us to use this as a tool for collection.  It can be found on the Worldwide web by typing in PA Termination of Service § 3102.502              NOTE:  YOUR WATER WILL BE SHUT OFF IF YOU DO NOT HAVE YOUR BILL PAID UP TO DATE)    
You can pay your bill on line through our website listed  below.    Follow the prompts for paying.
 2023 INCREASE IN YOUR SEWER BILL   -  YOUR SEWER BILL WILL BE RAISED TO $56.00 PER MONTH FOR THE YEAR 2023.  YOU WILL SEE THE NEW RATE ON THE BILL THAT YOU RECEIVIE IN FEBRUARY.  ANYONE THAT PAYS 12 MONTHS AHEAD AT THE FIRST OF THE YEAR YOU WILL SEE $12.00 PER EDU DISCOUNT FOR THE TOTAL YEARLY AMOUNT (Example:  Yearly cost of one EDU is $672.00 minus $12.00 discount = $660.00.  

Address / phone number / name changes  
If you have changed your mailing address, Phone Number or Name you should call the office and let Karen know this.  Just one reason why we need things updated on a regular basis is for emergencies.
Posted address       
Not only do Fire, EMS, Police need your address posted, but LPJMA does also.  If we get a call from you in reference to sewer related issues we need to know where to come to. This makes everyone's job  much easier when we come and locate your home.  If you don't know your Physical address you can contact your local Municipality.
 "GIVE BACK TO OUR CUSTOMERS"                                    
At the Board meeting once a month, we are still drawing  for a gift card. (no names--Customer account number only) The Winner will only be eligible if their account is current.  Not eligible for the drawings will be  Board members from LPJMA & Employees, Board Members from the Borough & Employees, and Township Supervisors & Employees.   We will continue to do this while supplies last .  Note: These gift cards do not cost the Authority any public money and come from points accumulated by purchases the Authority makes.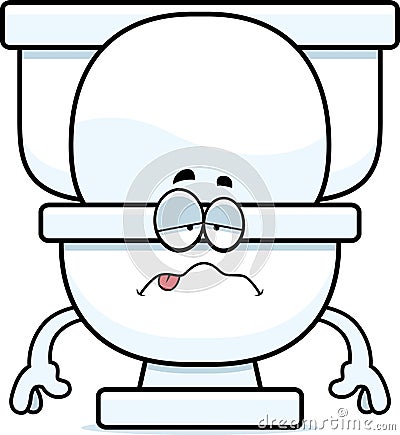 NOTICE
The toilet is a magical trash can. Simply toss, flush, and your garbage is marvelously whooshed away to some watery subterranean netherworld, never to be seen again.
Or so we like to think. In fact, such practices clog toilets, damage water treatment facilities, necessitate expensive cleanups, increase water bills, create raw sewage overflows, harm marine animals and create toxic environmental issues.
With that in mind, here are the things that often end up in the sewer system — none of which have any business being there.
Baby wipes: Although these may be used to wipe your baby's bottom, they are not toilet paper. Baby wipes are thicker, sturdier, and do not break down easily, resulting in clogged systems.
Band-Aids: Made of non-biodegradable materials, they easily tangle up with hair and fat to create blockages.
Cat litter: Scoopable and flushable cat litter sounds sensible, but in reality, it causes problems. Flushing litter and feces down the hatch not only causes plumbing problems, but it's possible that a parasite found in cat feces is killing sea otters and seals — and it could be coming from flushed cat waste.
Chewing gum: Flushing what is basically an adhesive down the toilet is not a sound practice, for obvious reasons.
Cigarette butts: Although they seem flushable, cigarette filters don't easily biodegrade and they are filled with chemicals, which leach into the wastewater.
Condoms: Easy to flush, but not so easy on the sewer system. Condoms can inflate like balloons and cause fairly destructive obstructions.
Cosmetics: Your old moisturizer and other beauty care products can be potentially toxic and disruptive to wastewater treatment plants and septic systems.
Cotton balls and swabs: Cotton doesn't break down easily, and although it may take a while for cotton products to accumulate into a clog, they are difficult to dislodge once they do.
Dental floss: Seemingly innocent, dental floss is non-biodegradable and wraps around small clogs and tangles them into bigger masses.
Disposable diapers: It's hard to believe that one could even get a diaper to flush down the toilet, yet that hasn't stopped sewage workers from finding systems clogged with disposable nappies.
Dryer sheets: It's bad enough to tumble synthetic chemicals with your clothes, but flushing a dryer sheet afterwards is even worse. They retain synthetic chemicals that can get into the water system, and they are made from non-biodegradable materials.
Feminine supplies: The padding and absorbent nature of these products make them too thick for the plumbing.
Food fat: Grease and fat congeal once they cool down, turning into solid masses that block pipes and cause serious sewage problems. Sewer workers call the giant grease lumps "fatbergs."
Food: Although food is biodegradable, it can still lump together and cause clogs. 
Hair: After cleaning your hairbrush, deposit the clump in the garbage not the toilet. It tangles, catches things, and clogs like crazy.
Paper towels and napkins: Too sturdy for the pipes.
Pets: Yes, pets. Goldfish are commonly flushed, but small rodents (hamsters and gerbils) are also found in sewer systems. They're sturdy and they create clogs; consider a proper burial.
Prescription medicines: No, no, no. Marine life does not need to ingest your old drugs, not to mention that flushed meds can work their way back into our drinking water. See the Food and Drug Administration guidelines for disposing of unwanted medications.
Unfortunately, many items marketed as flushable, aren't. Take two bowls of water and put toilet paper in one, and place the test item (Kleenex, wipes, etc.) in the other. Swish both items in the water and then wait an hour before swishing again. The toilet paper should have significantly disintegrated by then, while the other will likely have remained somewhat whole. Unless the item disintegrates at the rate of toilet paper, it should be placed in the garbage rather than flushed.
2023 BOARD MEMBERS
Wade Largent, Chairman

Dave Lehew, Vice Chairman

Ray Andel, Secretary
Carol Browning, Treasurer
Kevin Royal, Board Member
John Leffingwell, Board Member
Jeremy McGrath, Board Member
 The following is the schedule of monthly meetings to be held in the Linesville Borough Building at 103 West Erie Street  for 2023
January 4 - Reorganization Meeting
January 25
February 22
March 8 - (work session if needed)
March 22  

   April 26   
May 24
June 28
July 19 (work session if needed)
July 26
August 23
September 28
October 25
November 15
December 6 - Budget meeting)
December 20
For your convenience we have link on our website for you to pay your sewer bill on line.  If you sign up on this site, you can also retrieve other information, amount due, payments made, etc.  This is a Secure Electronic Internet Payment Processing System
Accepts payments 24/7/365 with your:   Visa - Master Card - Discover - American Express - Electronic Check -   EFT (Electronic Funds Transfer)  
Please click on the link below and follow prompts.
https://www.diversifiedbillpay.com/v1/linesvillepine
**When paying online a convenience fee will be charged based upon the amount being paid.**